Kat - Updated 01/22/2019

DC Komar's Katus'N Thorns SC ("Kat")
(DC Allure-Tzaneen Ever So Special MC FCh x DC Komar's Fire'N Ashes MC LCX FCh)
(OFAThyroid-normal, OFA full dentition, OFA eyes-normal)

Pictured at 3 months old: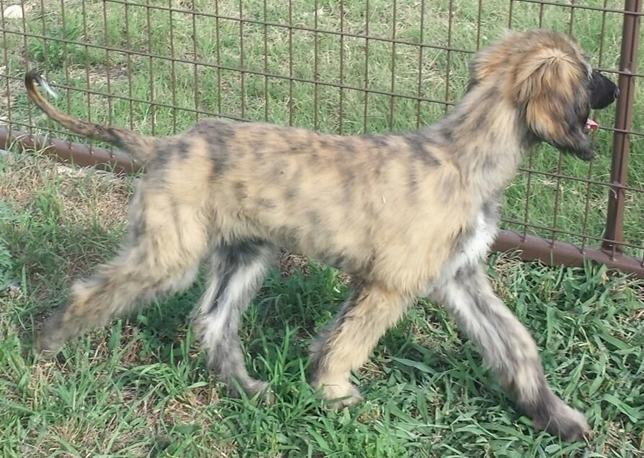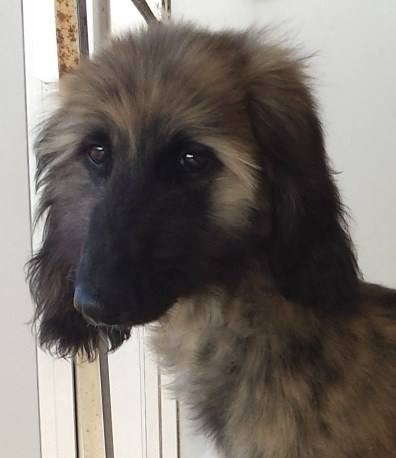 Pictured at 5 months old: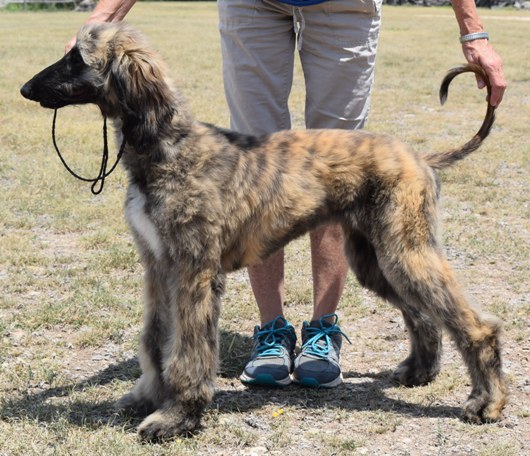 Picture at 10 months old: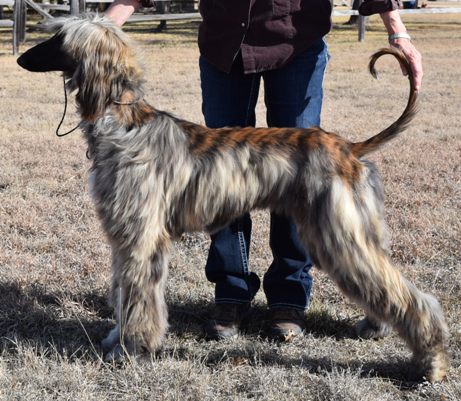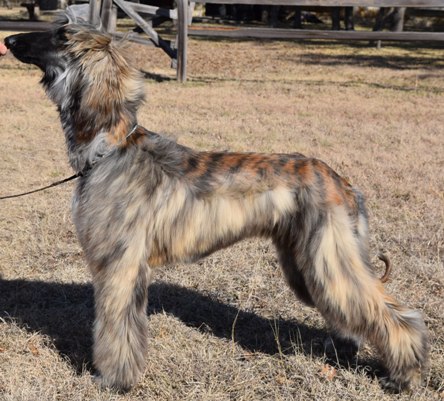 Kat pictured at the Austin Afghan Hound club specialty going AOM on 4/18/2018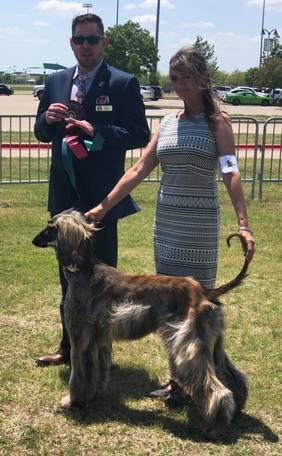 Kat is a beautiful black-mask red brindle female. She has a bright future ahead of her, watch for her in both the conformation ring and lure coursing field.


Lure Coursing!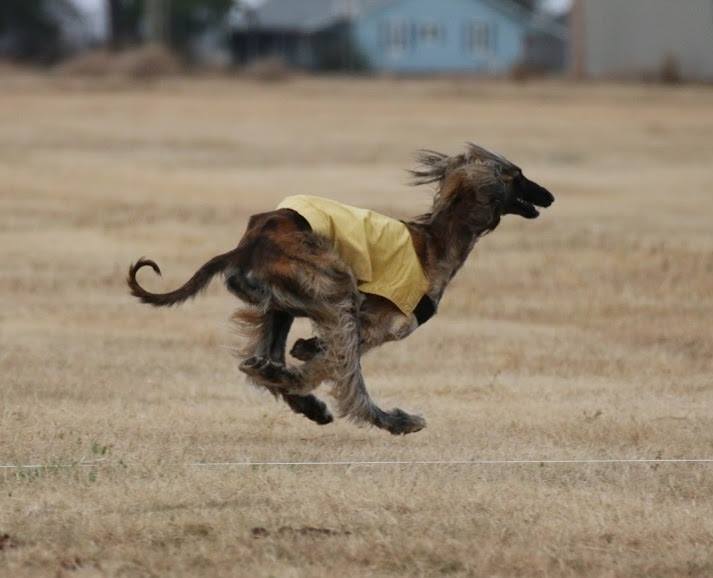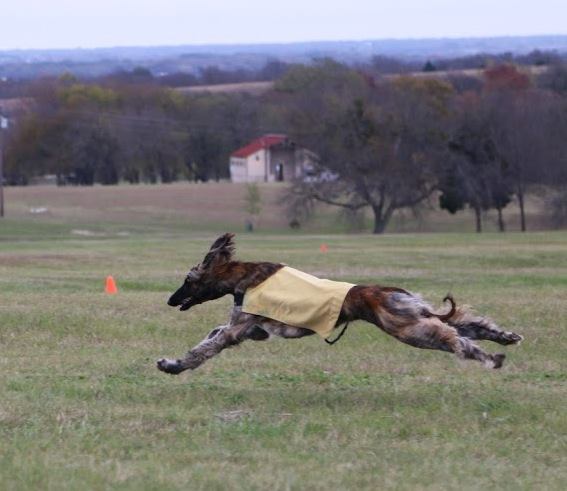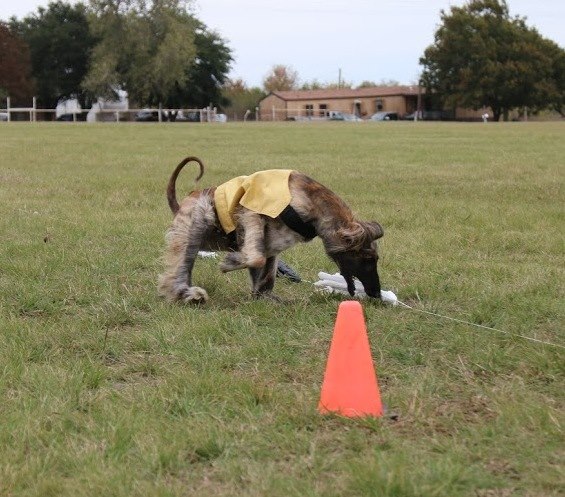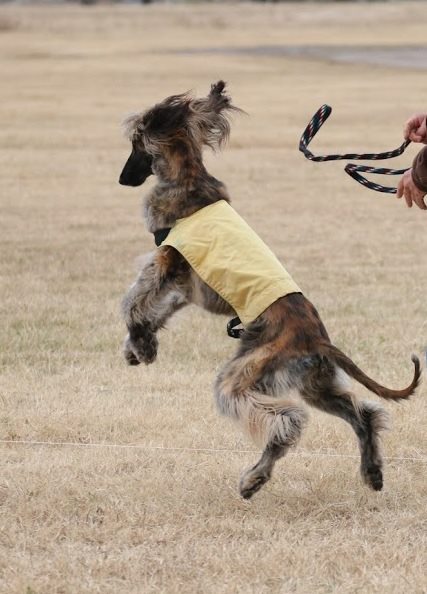 "Kat" is now Ch Komar's Katus'N Thorns! She finishes at the young age of 10 months old at the Glen Rose shows on 1/7/2018.
She finishes with 3 majors including a BOB specialty win, entirely breeder/owner handled.
This is Myra's 4th champion.
Kat is now DC Komar's Katus'N Thorns! She finishes her AKC Field Championship in Chickasha, Ok on 11/18/2018 going BOB for a 5 point major.
Kat is ranked #2 in the final AKC lure course standings (nationwide)!!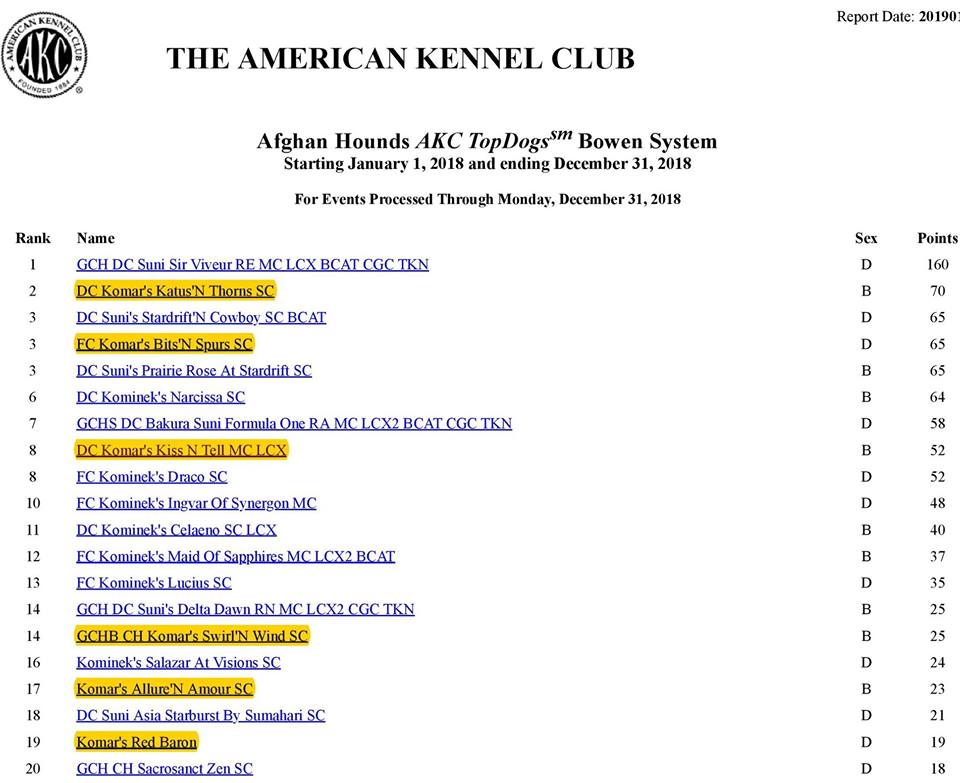 Send all inquiries, comments or questions to: marionafg@aol.com