Bonnie - Updated 03/26/2018

DC Komar's Kiss N Tell MC ("Bonnie")
(Komar's Theodore "Teddy" Sims JC x DC Komar's Kiss'N Fire MC LCX)

OFA hips - good, CERF'd - normal and OFA thyroid - normal; CHIC#: 125167



Bonnie is a gorgeous black-mask red female. At her first AKC lure trial she went BOB for a 5 point major. She finished her AKC field championship with three 5 point majors!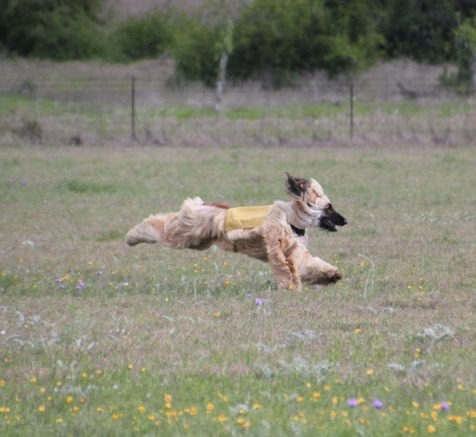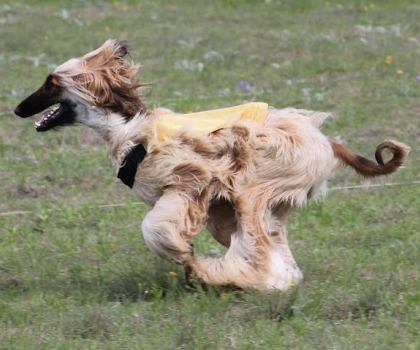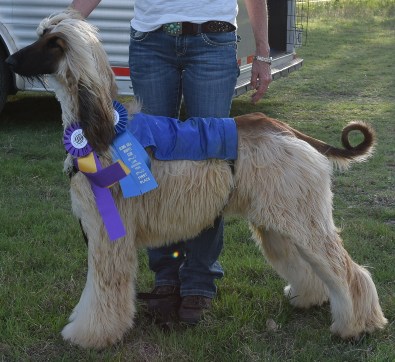 Bonnie Best-Bred-by-Exhibitor win at the Dallas Afghan Hound Speciality show April/2016!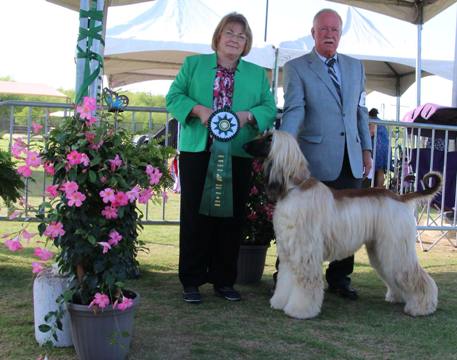 Bonnie finishes her AKC championship quickly with a 4 point major at the San Antonio shows 07/15/2016 and is now an AKC Dual champion!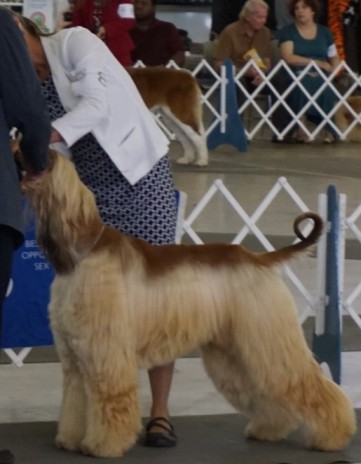 Bonnie was the #1 AKC Afghan Hound for lure coursing in the final 2016 standings!
Bonnie is now owned and loved by David and Vince.


Send all inquiries, comments or questions to: marionafg@aol.com